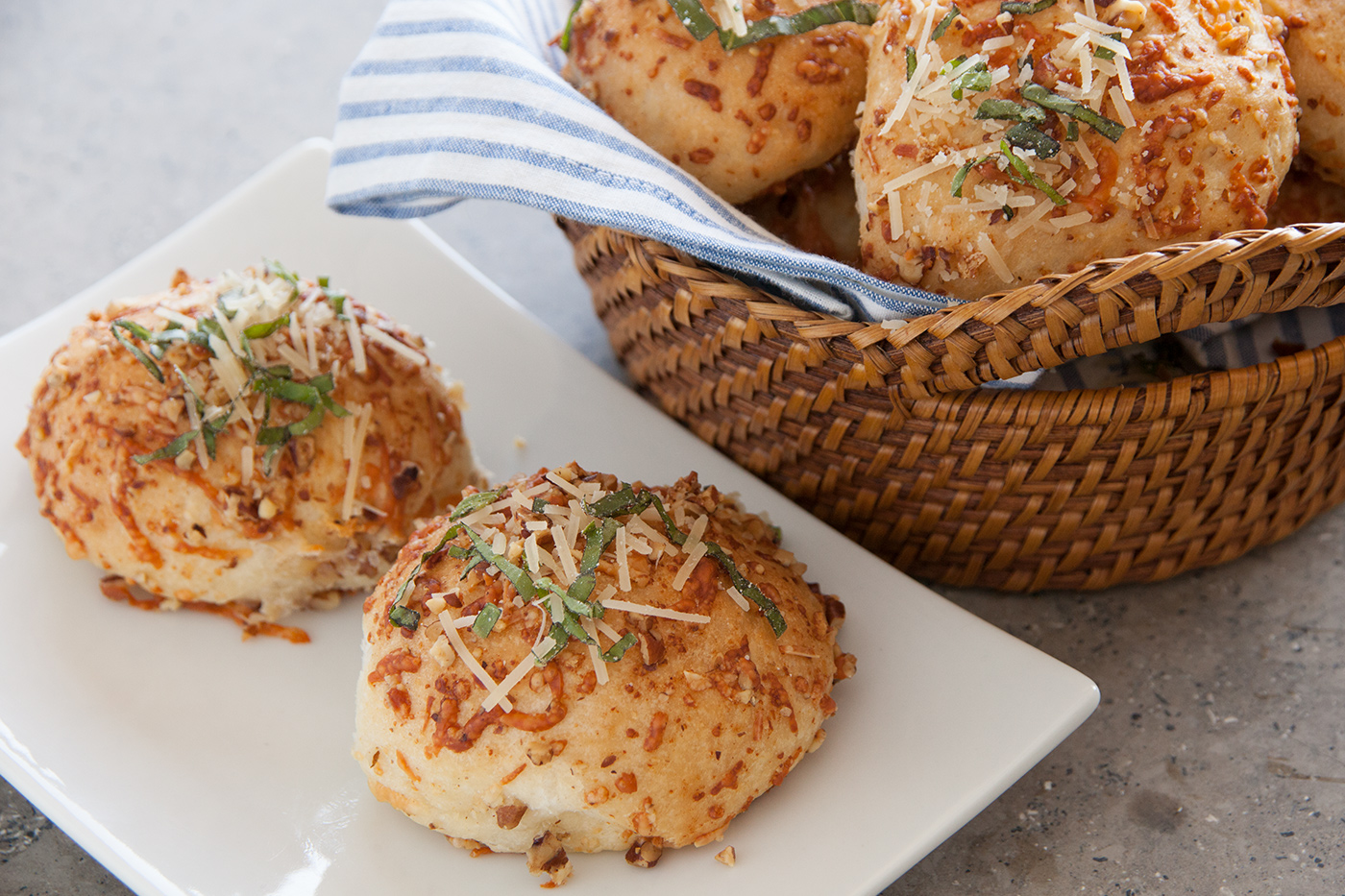 Parmesan Pecan Rolls
These delicious rolls will fly off the plate as soon as they come out of the oven.
Ingredients
12 Rhodes Yeast Dinner Rolls, thawed but still cold
2 cloves garlic, minced
3 tablespoons olive oil
1/4 teaspoon pepper
1/2 cup finely chopped pecans
1 cup plus 3 tablespoons shredded parmesan cheese, divided
2 tablespoons chopped fresh basil
Instructions
Cut rolls in half. Saute garlic in oil for a few minutes. Remove from heat and let cool.
Add pepper, pecans and 1 cup cheese. Press the cut rolls into the mixture and heavily coat each one. Place on a sprayed baking sheet. Cover with plastic wrap and let rise until double in size.
Remove wrap and bake at 35o degrees F 12-15 minutes or until golden brown. Combine remaining cheese and basil and sprinkle over top of hot rolls.