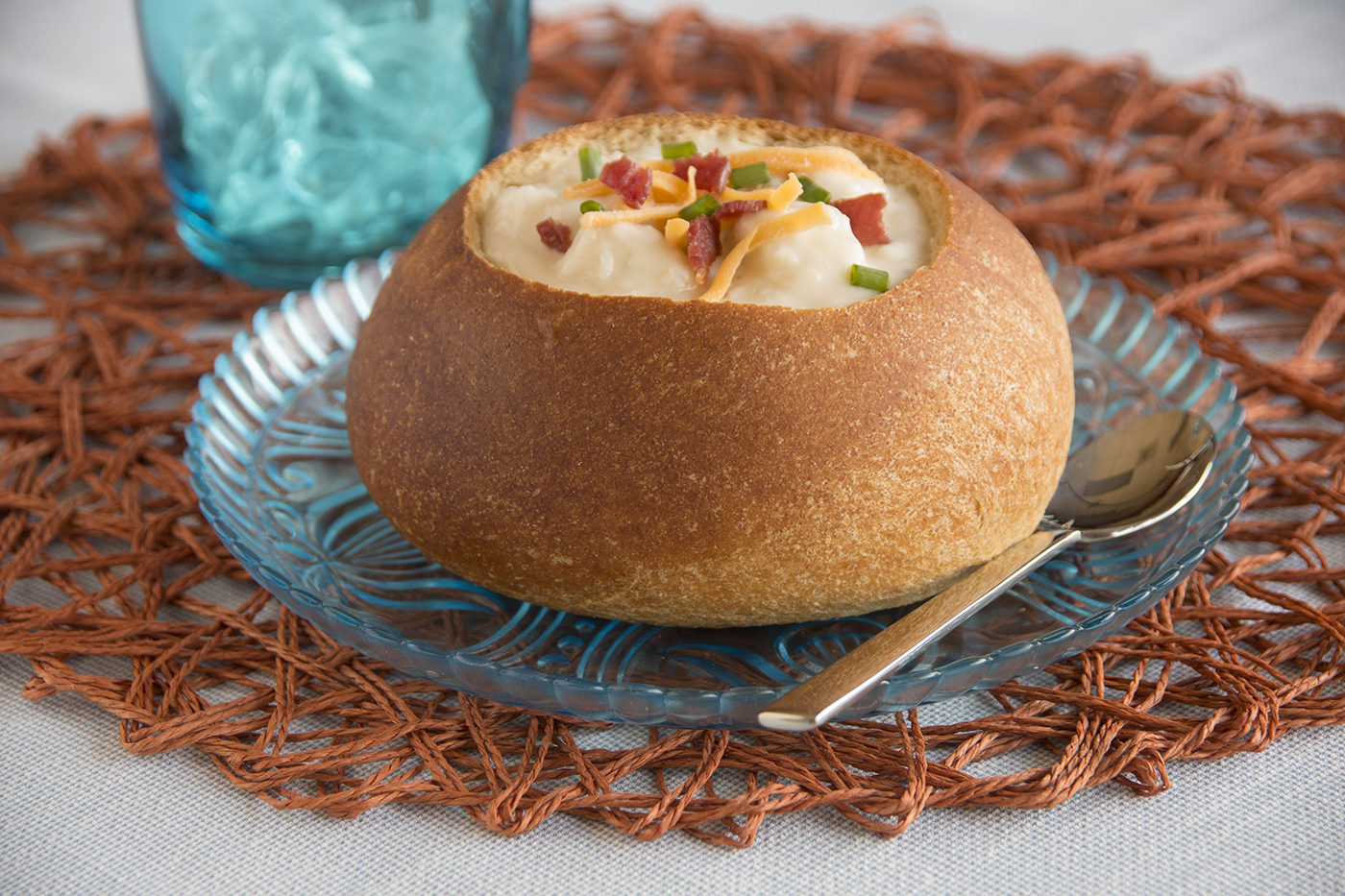 Bread Bowls
Whatever the soup or stew Rhodes Bread Bowls make the meal a delicious occasion you will want to savor.
Ingredients
1 Loaf Rhodes Bread Dough or 12 Rhodes Yeast Dinner Rolls, thawed but still cold
Instructions
Cut loaf into thirds. Form each third into a ball. If using rolls combine 4 rolls to make a ball. Repeat with remaining rolls.
Place on a large sprayed baking sheet and cover with sprayed plastic wrap. Let rise until double in size.
Remove wrap and bake at 350°F 25 minutes or until golden brown. Cool and slice off top. Hollow out bread and fill with favorite dip, chili or soup.
For larger bowls cut loaf in half or use 6 dinner rolls.