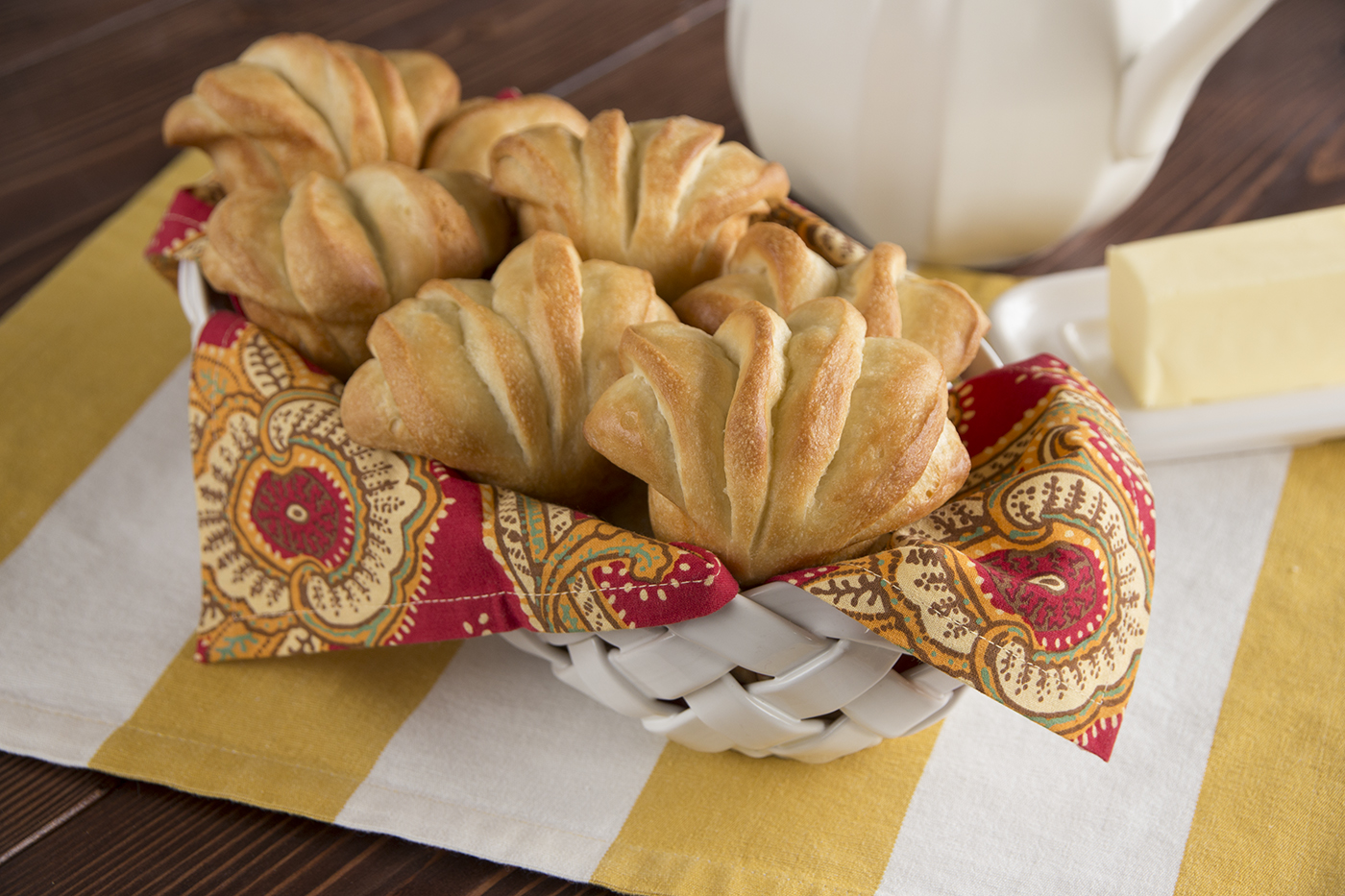 Butterflake Rolls
No one will ever know you didn't spend hours making these fancy looking rolls for dinner.
Ingredients
12 Rhodes Texas Rolls or 24 Rhodes Yeast Dinner Rolls, thawed but still cold
soft butter or squeeze margarine
Instructions
Using 1 Texas roll (or 2 dinner rolls combined into a ball), make 4 or 5 deep cuts into each roll with scissors, cutting nearly to the bottom.
Brush butter or squeeze margarine into each cut and place rolls in sprayed muffin cups.
Cover with sprayed plastic wrap. Let rise until double in size.
Remove wrap and bake at 350°F 15-20 minutes or until golden brown.