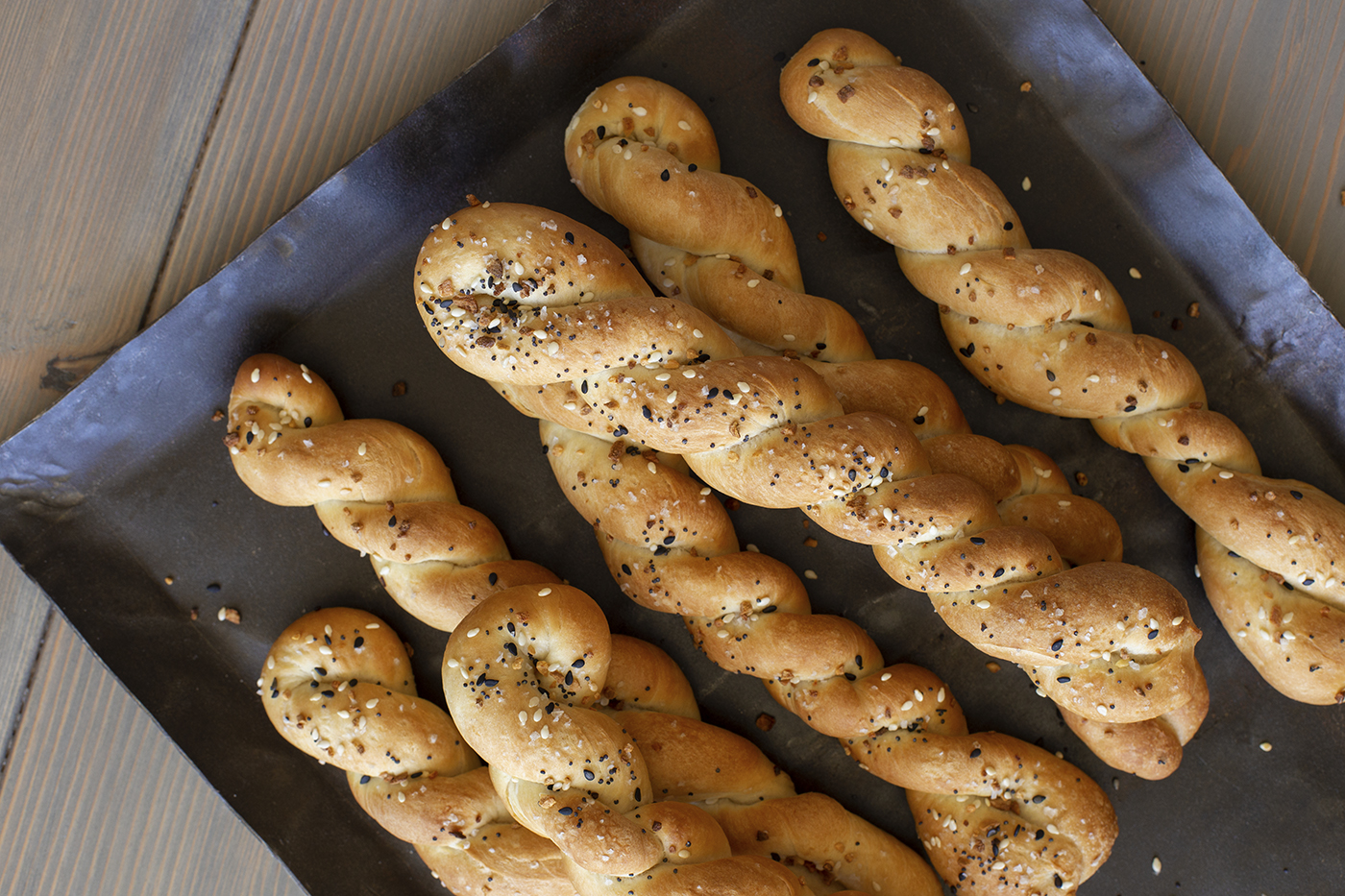 Everything Bagel Twist
A fun and chewy twist on an iconic bagel.
Ingredients
12 Rhodes Yeast Dinner Rolls, thawed to room temperature
1 tablespoon baking soda
Everything bagel seasoning
Instructions
Spray counter lightly with cooking spray. Roll each roll into a 14-inch rope. Roll each end in opposite directions 3 or 4 times. Pick up and pinch ends together. The dough will twist.
Place on a large sprayed baking sheet. Cover with sprayed plastic wrap and let rise 30-45 minutes.
In a large saucepan, bring 6 inches of water with baking soda to a boil. Carefully place one or two at a time into gently boiling water. Boil for 30 seconds on each side. Remove with slotted spatula; drain on a cooling rack for a few seconds.
Return to the sprayed baking sheet and sprinkle with seasoning. Bake at 375 degrees F 12-15 minutes or until golden brown.