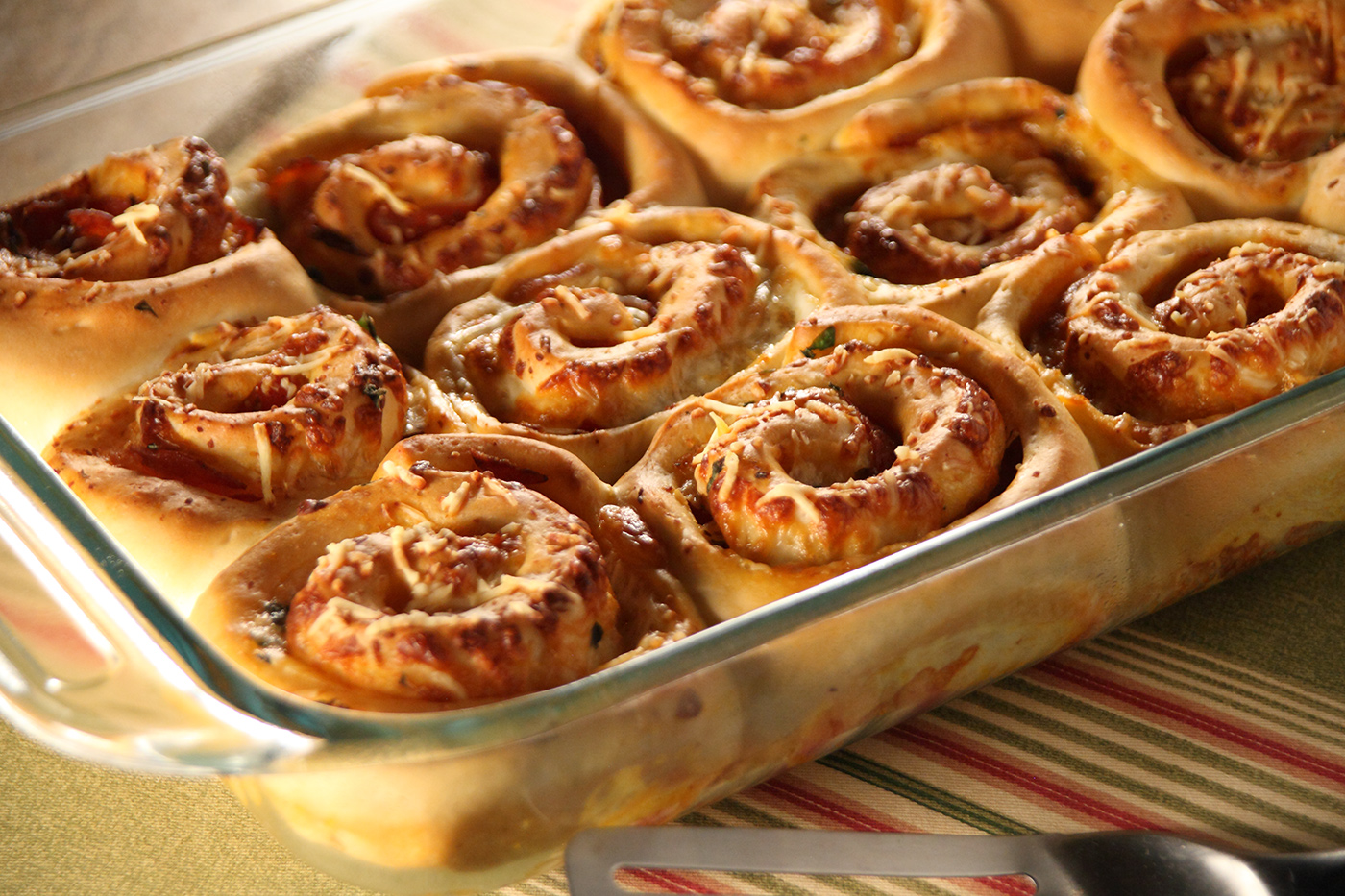 Pepperoni Swirl Rolls
Pizza flavored swirl rolls, so simple to make and a fun twist for pizza night!
Ingredients
12 Rhodes Yeast Dinner Rolls or 1 loaf Rhodes White Bread Dough, thawed to room temperature
3 tablespoons pizza sauce
1 teaspoon oregano
1 1/2 tablespoons fresh basil
4 ounces pepperoni
1 cup grated mozzarella cheese
Parmesan cheese
Instructions
Spray counter lightly with non-stick cooking spray. Roll combined rolls or loaf into 12×16-inch rectangle.
Spread sauce evenly over dough and sprinkle with oregano and basil. Top with pepperoni and cheese. Starting with long side, roll up jelly-roll style. Cut into 12 rolls. Place in a sprayed 9×13-inch baking pan. Sprinkle rolls with Parmesan cheese.
Cover with sprayed plastic wrap. Let rise until double in size. Remove wrap. Bake at 350 degrees F for 15-20 minutes. Serve warm.