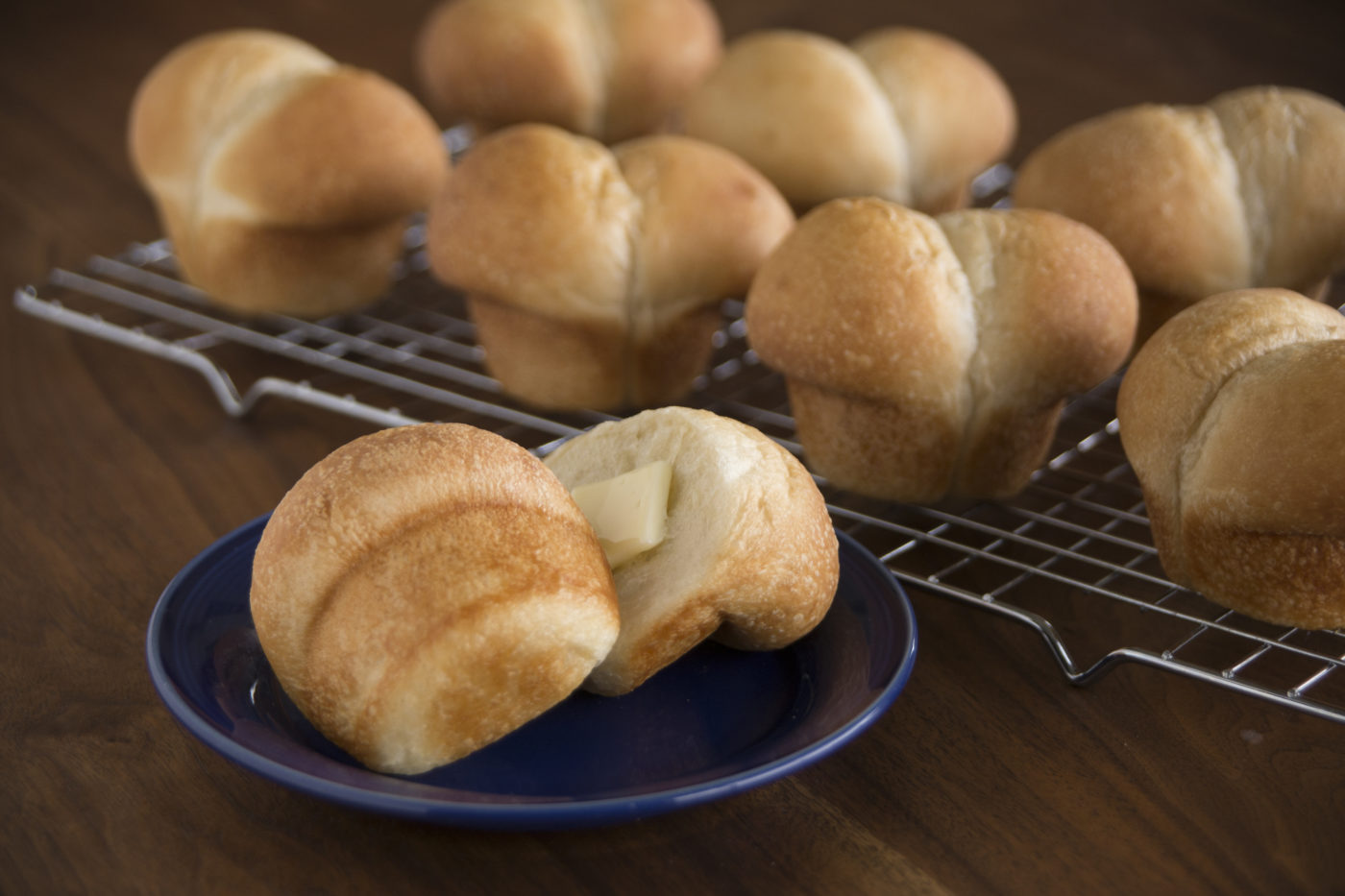 Double Rolls
With some butter you can make a fancy roll like this one without even trying.
Ingredients
24 Rhodes Yeast Dinner Rolls, thawed but still cold
soft butter or margarine
Instructions
Place two rolls in each cup of a sprayed 12 cup muffin tin, flat sides together. Squeeze, spray or brush butter or margarine between rolls.
Cover with sprayed plastic wrap. Let rise until double in size.
Remove wrap and bake at 350°F 15-20 minutes. Immediately remove rolls from pan and place on cooling rack.