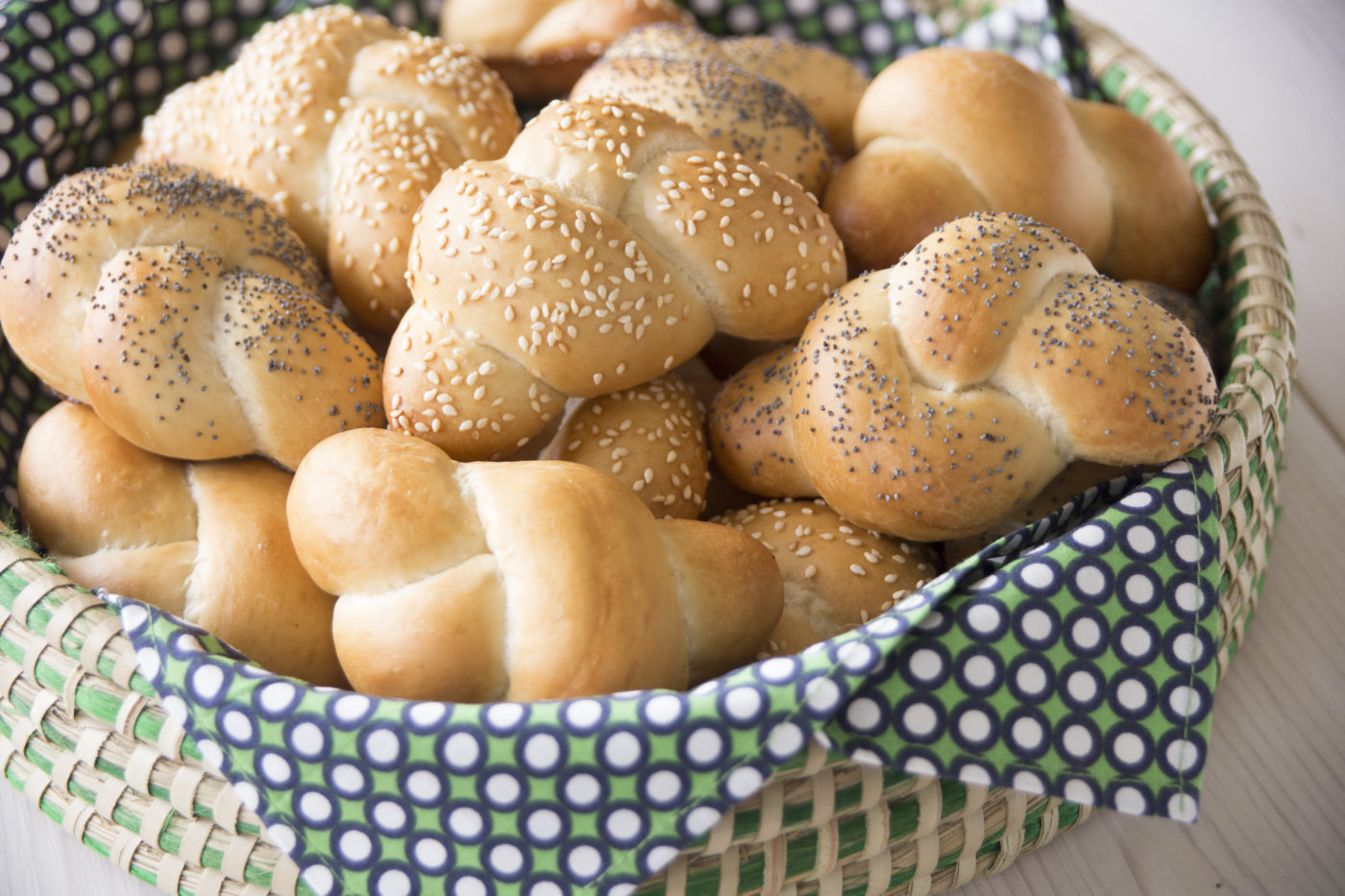 Knot Rolls
If you can begin to tie a shoe, you can make these wonderful rolls.
Ingredients
12 Rhodes Yeast Dinner Rolls, thawed but still cold
2 Tbsp butter, melted
sesame or poppy seeds, if desired
Instructions
Roll each roll into a 9-inch rope. Roll each rope in butter and tie in a knot. Place on a large sprayed baking sheet. Sprinkle with seeds if desired.
Cover with sprayed plastic wrap. Let double in size. Remove wrap and bake at 350°F 15-20 minutes or until golden brown.