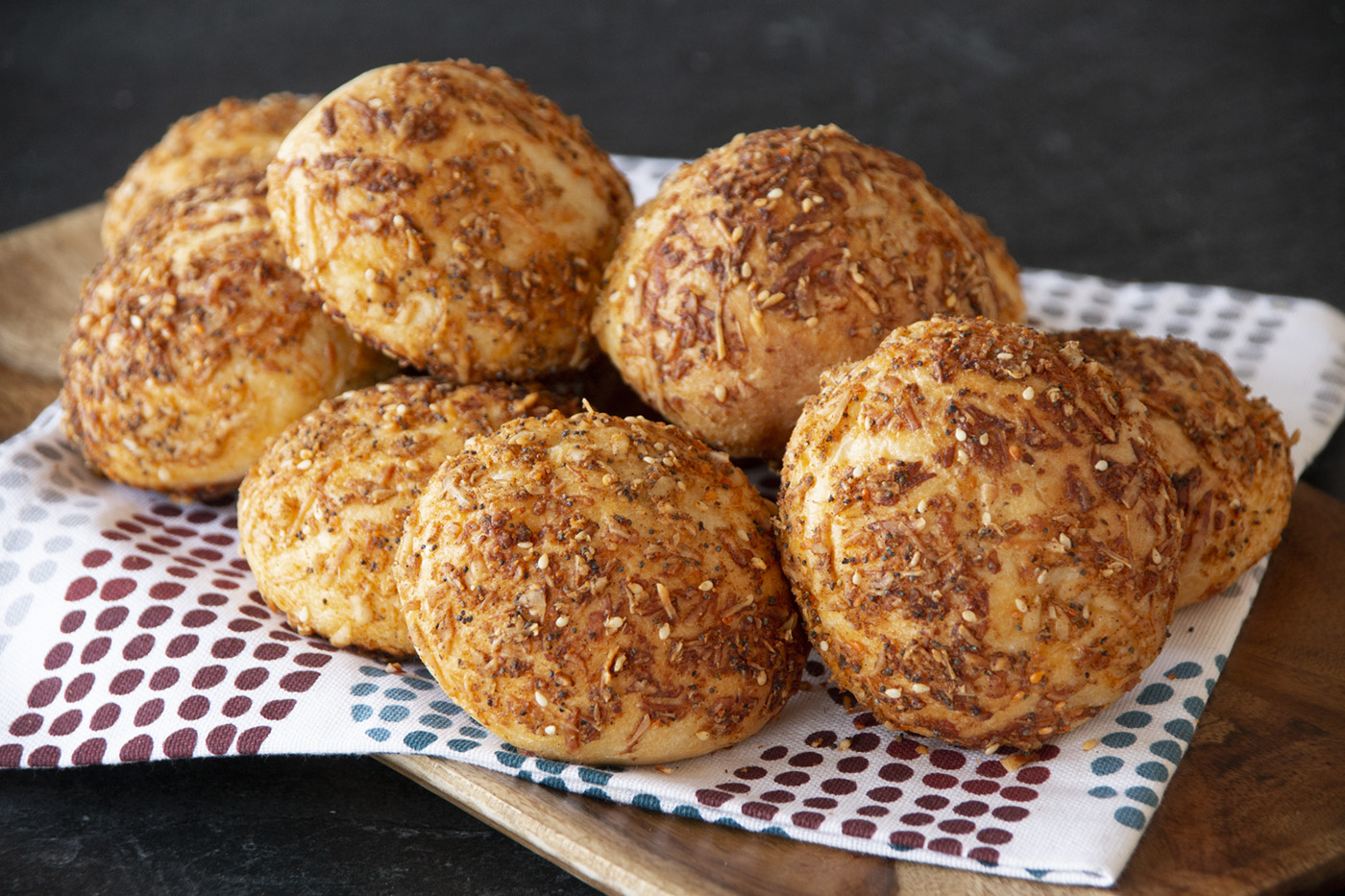 Supreme Rolls
These supremely delicious rolls are the perfect addition to any meal.
Ingredients
12 Rhodes Yeast Dinner Rolls, thawed but still cold
1/3 cup mayonnaise
2 tablespoons butter, melted
1/3 cup shredded fresh Parmesan cheese
1/3 cup shreddedfresh Asiago cheese
1-2 tablespoons Salad Supreme seasoning
Instructions
Place mayonnaise and butter in small bowls. Combine cheeses and supreme seasoning and place in another small bowl. Dip the top of each roll first mayo, then butter and then cheese mixture.
Place on a sprayed baking sheet dipped top up.
Cover with plastic wrap and let rise until double.
Remove wrap and bake at 350 degrees F 15-20 minutes.